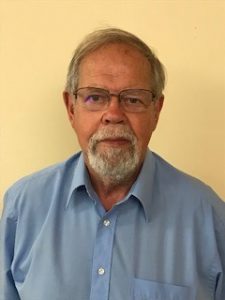 Contact John Blackburn, representing Welwyn village.
Email: cllr.j.blackburn@welwynpc.org.uk


"I have lived in Welwyn since 1977 having moved from WGC. I was born and brought up in Lancashire. I live in part of the Old Work House on London Road with my wife Winifred. We have four children, who have all now flown the nest, and ten grandchildren. I am retired, having worked in the Pharmaceutical Industry for 37 years. I have served on the Parish Council since May 2003 and served as chairman for three years. I have previously been Chair of the Allotments Cemeteries and Churchyard Committee and also of Leisure and Open Spaces. I have been involved in the Youth working Party and also in the Parish Plan. I love living in Welwyn and I stood for the Parish Council because I wanted to contribute to the local community. Winifred and I enjoy music, theatre and opera. We also enjoy gardening and walking."
Membership of Committees
Climate Emergency Action Group
All councillors can be written to at: Welwyn Parish Council, Parish Centre, Lockleys Drive, Welwyn,Hertfordshire, AL6 9NT.
Please mark it "Private & Confidential" if you do not wish staff to open it.