Welcome to Welwyn Parish Council
Welwyn Parish Council has a Casual Vacancy
Welwyn Parish Council has a casual vacancy for position of Councillor representing Welwyn Ward. Please get in touch with Caroline, Clerk to the Council for more information or download the application form below.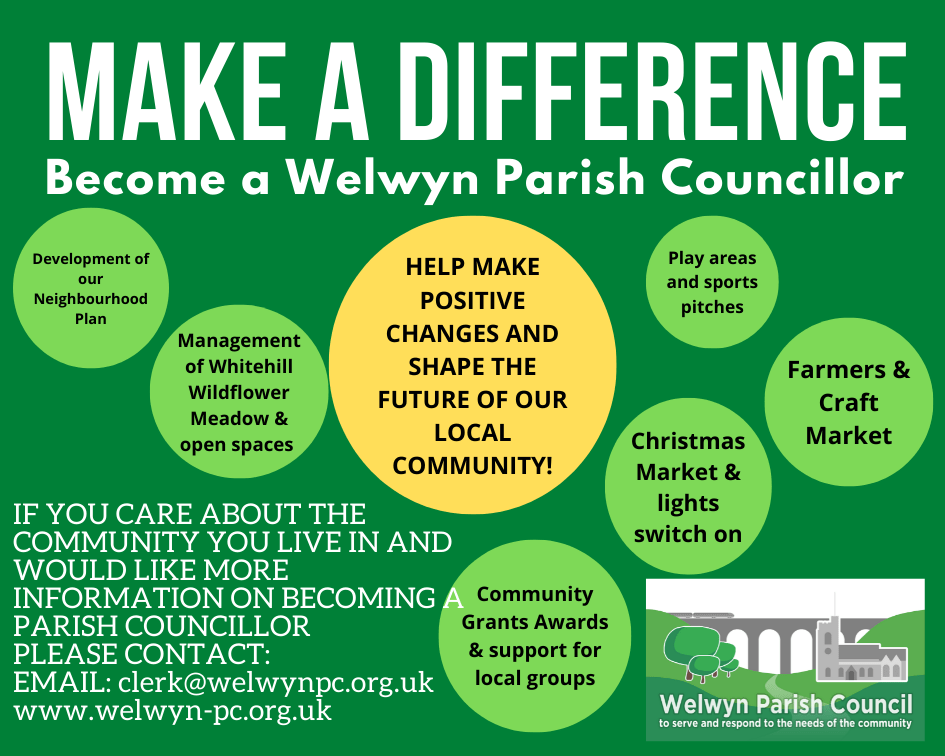 Welwyn Craft & Farmer's Market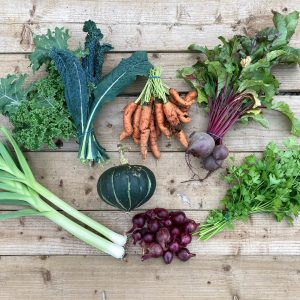 With over 30 local food producers, crafters and artisans why not pop down to the market to see what we have on offer.
 Running on the second Sunday of every month, it's the perfect place to enjoy a breakfast bap and a cuppa before browsing the stalls. 
Welwyn Civic Centre, 10am to 1.30pm, second Sunday of every month. 
Next one: Sunday 9 October  
Sunday 10th April - Civic Centre, Craft & Farmers Market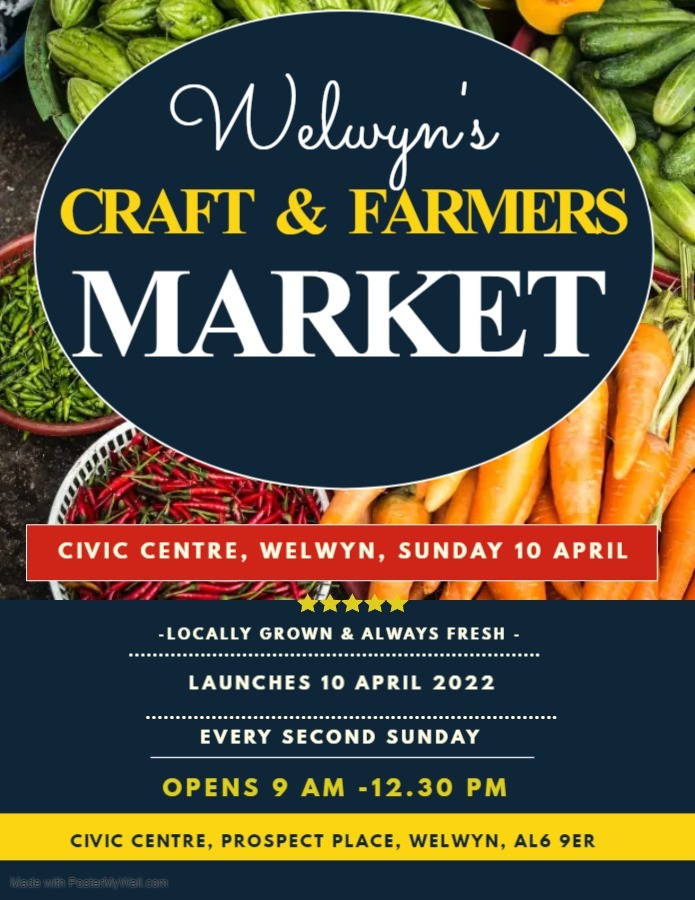 Response to Local Plan Consultation

The Parish Council has prepared a response to the Inspector of the Welwyn Hatfield Local Plan, in respect of additional sites that were excluded from the plan but which the Inspector is uncertain as to the soundness of that exclusion.  The Council believes they should be excluded.