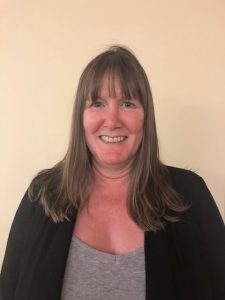 Contact Karen Mason, representing Welwyn village.
Email: cllr.k.mason@welwynpc.org.uk
Telephone: 01438 716667 (via the office)
"Steve and I have lived in Oaklands since 1993. Our three children went to Tenterfield nursery school, Oaklands primary school and Stanborough secondary school, they also attended the local Beavers, Cubs, Scouts, Brownies and Guide groups.
I am in full-time employment as a Principal Design Verification and Certification Engineer.
I am an ambassador for STEM (Science, Technology, Engineering and Mathematics) promoting apprenticeships to young people. There is a shortfall of engineers in this country, young people need encouragement to enter the trade, and there is a lot of talent out there that is missed. I have the opportunity to watch young people grow, teaching them that life is a series of building, testing, changing and iterating. To encourage them to challenge themselves by going where they can learn and grow the most. To be able to explain that engineering is not a boy's game; it's not a girl's game, it's everyone's game, and to remember that 'results have no gender'.
I enjoy living here, Welwyn has a good community spirit, and it is a wonderful place to live, work and raise a family. I am a keen walker and I am often seen walking on many of the local footpaths / bridleways.
I think it is so easy to get caught up in negative patterns, versus seeing what positive change you can make, for that reason, I stood for the Parish Council. Being a member of the Parish Council has given me the opportunity to contribute to the local community, help to retain the character of Welwyn Village, sustain the vibrant community / social spirit, whilst maintaining / improving the quality of life for all."
All councillors can be written to at: Welwyn Parish Council, Parish Centre, Lockleys Drive, Welwyn,Hertfordshire, AL6 9NT.
Please mark it "Private & Confidential" if you do not wish staff to open it.