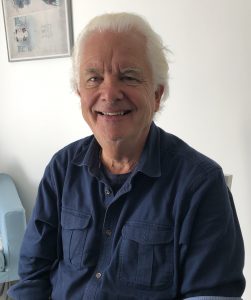 Contact Graham Baskerville
Representing Mardley Heath 
Email: cllr.g.baskerville@welwynpc.org.uk
We moved to Welwyn a year ago, from Radlett having been attracted to the unique calm atmosphere and the countryside. 
My interest in archaeology meant joining the local WAS. 
My working life covers over 50 years, starting with a major motor manufacturer and then setting up my own import company for automotive accessories. After selling the company I worked as a freelance journalist, and this led me to starting a publishing company focusing on the "new" Compact Disc and in car infotainment. 
As the titles were then purchased by a national magazine groups, I then took up the position of product/marketing manager for JVC car stereo. My last marketing/sales consultancy being for a German electronics company. 
My absolute aim is to keep the village as a place to live that maintains that atmosphere that brought us here in the first place. 
Like my colleagues, I too am convinced that the Parish Councils have a vital role to play in local democracy. 
Full Council
Planning and Licensing