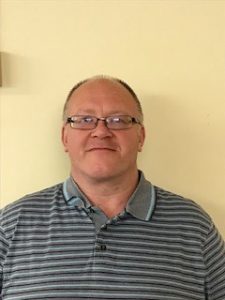 Contact Colin Wright, representing Welwyn village.
Email: cllr.c.wright@welwynpc.org.uk


"I have lived in Robbery Bottom Lane in Oaklands with my wife Hayley for the last four and a half years. Before moving to Welwyn we lived in Potters Bar for six years, but am originally from London. We both enjoy spending our evenings and weekends exploring the local area and are keen walkers of the many footpaths and bridal ways we have locally, as well as being frequent visitors to shops, pubs and restaurants in the area. I work for a small software company, based in Canary Wharf, which build systems for the detection of fraud, which means that although I work from home on occasion, I also have the opportunity to travel frequently throughout the UK, Europe and Internationally, and have been fortunate enough to travel to Australia, South Africa, USA and Hong Kong in the last 12 months. I wanted to become a Parish Councillor to representing my local community, assisting in the decisions to deliver services to meet local needs, and generally improving the quality of life in the parish."
Membership of Committees
Climate Emergency Action Group
External Appointments:

All councillors can be written to at: Welwyn Parish Council, Parish Centre, Lockleys Drive, Welwyn,Hertfordshire, AL6 9NT.
Please mark it "Private & Confidential" if you do not wish staff to open it.