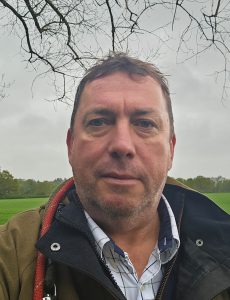 Contact: Alex Bardett, Chairman of Welwyn Parish Council
Representing: Welwyn Village
Email: cllr.a.bardett@welwynpc.org.uk
Born in the QEII hospital in 1968 I grew up in The Green in heart of Welwyn Village, school was a walk-up Hobbs Hill firstly to St. Mary's infants and then the Junior School. My childhood was spent exploring Welwyn and the surrounds with my friends on our push-bikes so you could say that I know the village like the back of my hand.
Getting a civil engineering degree allowed me to work in construction around the world for several years in Australia, Saudi Arabia and the Caribbean before returning to the Welwyn area. I now run a metal fabrication company in Welwyn Garden City which supplies the construction industry.
I have 3 children who have now flown the coup and I live with my wife Holly on the outskirts of the village, you'll often find us walking our two red setters in the area.
I stood for the parish Council to put something back into the village that has served me so well. I currently serve on the Parish Councils Finance Committee and Leisure Facilities and Open Spaces Committee.