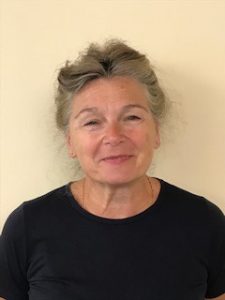 Contact Magdalene Benson, Vice Chairman of Welwyn Parish Council, representing Welwyn village.
Email: cllr.m.benson@welwynpc.org.uk


"My husband Alan and I have lived in Welwyn since 1981. Our three children went to St.Mary's school, where I was a governor and a member of the parent's association. I am a retired teacher, I taught for 10 years in a local secondary school. In my thirty-seven years of living in Welwyn I have been a member of a number of local organisations, playgroup, local amenity group and various others. So I feel I have a broad understanding of most local issues. I was elected to the Parish Council in 1984, and have served as both Chairman and Vice Chairman. I have also Chaired a number of different committees and presently I am the Chairman of the Leisure Facilities & Open Spaces Committee. I also serve on the Planning & Licensing Committee, Car Park Committee and Human Resources Committee. I feel Parish Councils have a very important role as the first level of local government, with a responsibility to respond to the needs of the local community and provide the services they want. I see my role is to listen and represent those demands and try to deliver where possible for Welwyn Parish."
Membership of Committees
Neighbourhood Plan Steering Group
Climate Emergency Action Group
All councillors can be written to at: Welwyn Parish Council, Parish Centre, Lockleys Drive, Welwyn,Hertfordshire, AL6 9NT.
Please mark it "Private & Confidential" if you do not wish staff to open it.