Welwyn High Street – One Way System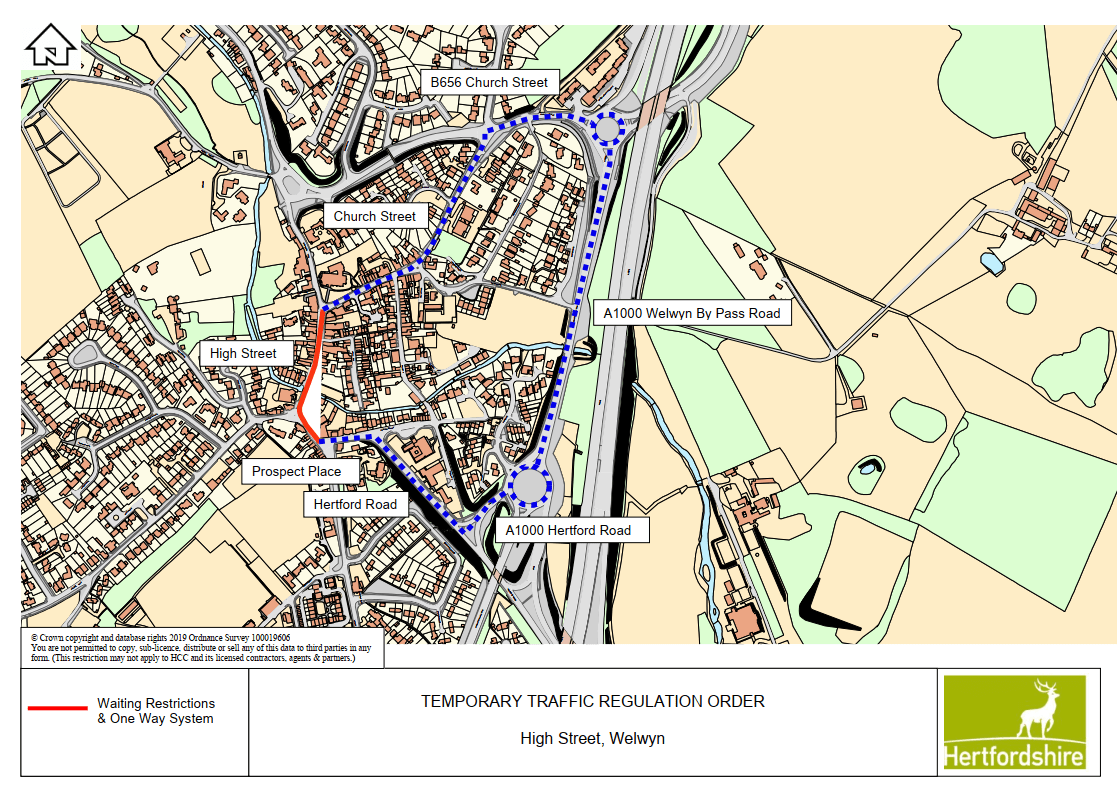 Hertfordshire County Council, Welwyn Hatfield Borough Council and Welwyn Parish Council have been working together to implement measures to help businesses re-open and reduce the potential spread of Covid-19 in our High Street.
Welwyn High Street is too narrow to safely accommodate pedestrians and vehicles in line with Public Health social distancing advice. As a result a one way system will be introduced by installing barriers and erecting signs to re-direct vehicles and facilitate more walking and cycling access. On-street parking bays will be closed (except to accommodate Tesco deliveries) but parking is still available at the following car parks: High Street (AL6 9EQ), Titmus Yard (AL6 9LW), Ottway Walk (AL6 9AS), Lower Whitehill (AL6 9FN) and Civic Centre, Prospect Place (AL6 9ER).
PLEASE DO NOT VISIT OUR HIGH STREET IF YOU ARE SUFFERING ANY SYMPTOMS OF COVID-19 OR HAVE VULNERABLE ADULTS LIVING WITH YOU.
More information can be found on Hertfordshire County Council's website.