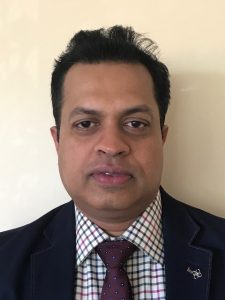 Contact Ganga Siva, representing Digwell.
Email: cllr.g.siva@welwyn-pc.gov.uk
"I started working in QE2 Hospital in Welwyn Garden City in 2004, living around the area until finally settling in Welwyn village in 2011. I have a young family with my wife Simi who works as a clinical advisor in the NHS and two children Veda and Kanishk, both students. As a medical biochemist and scientist with special interest in medical research we contribute to various medical publications.
My keen interest is health and other welfare issues in the elderly community which brought me to be a Councillor. I am grateful for the immense support from my senior Councillors and officers in the council .
I am very proud to represent Digswell and live within the Welwyn community. Along with the support of the Digswell Residents Association I am sure we can do much for the welfare and development of Digswell."
All councillors can be written to at: Welwyn Parish Council, Parish Centre, Lockleys Drive, Welwyn,Hertfordshire, AL6 9NT.
Please mark it "Private & Confidential" if you do not wish staff to open it.